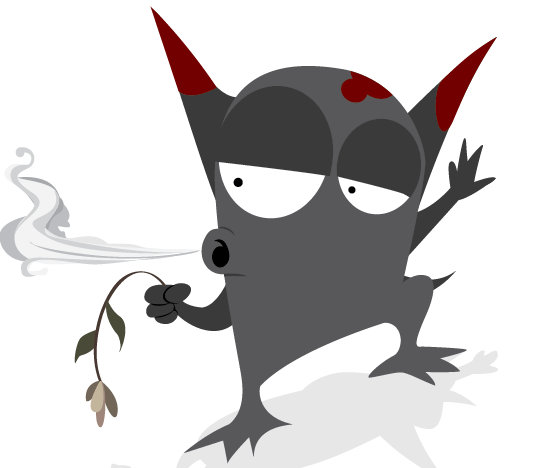 We know that chemical disinfectants are widely used in infection prevention, as such, our reliance on them is imperative. When choosing a disinfectant, it seems the focus revolves around what the disinfectant kills and costs, forgetting about other criteria such as the level of safety a disinfectant offers. Research has indicated that disinfectant products have the potential to contribute to respiratory hazards including the onset of asthma or exacerbation of existing asthma. Additionally, disinfectants have been associated with acute illness reports among workers, primarily affecting the eyes and skin. A 2010 report by the CDC highlighted that the most common active ingredients responsible for illnesses were Quaternary ammonium compounds (38%), glutaraldehyde (25%), and sodium hypochlorite (18%). The majority of the types of injuries associated with the use of disinfectants were: 222 eye injuries, 130 neurologic injuries (headaches), and 121 respiratory injuries. These occupational human health hazards not only have negative physical implications, but also negative economic impacts both directly and indirectly. And did you know that it has been shown that disinfectants which are perceived as toxic by staff are less likely to be used correctly, reducing user compliance and increasing the risk of pathogen transmission?
Employers have a legal responsibility to provide a safe working environment for staff and patients which includes choosing disinfectants that are not going to cause harm to staff or patients. Choosing an effective disinfectant with the best safety profile will not only prevent the transmission of harmful pathogens but will aid in the prevention of workplace incidents. Unfortunately, most disinfectants have to compromise between safety and efficacy with the focus being more on what the product can kill. This compromise is often made as it is a common belief that due to their toxicity to microorganisms, disinfectants are also toxic to human health resulting in user apprehension and decreased compliance.
So how do you identify the safety profile of a disinfectant? The best way to know is by reading the products Safety Data Sheet (SDS), which is a summary document that provides information about the hazards of a product and advice about safety precautions. On the SDS, sections 2 and 11 should be reviewed to identify product hazards and toxicological data. Pay special attention to section 2 which is an overview of the disinfectants hazards identification. This section will tell you the GHS classification, signal words, hazard pictograms and precautionary statements. Ideally, you want your disinfectant to not be classified by GHS and have no hazard pictograms or hazard statements. Furthermore, section 11 will provide you the toxicity results of the disinfectant. All disinfectant manufacturers must have their products tested for oral, dermal, and inhalation toxicity by a third party laboratory. These results ultimately determine the content that's required in section 2.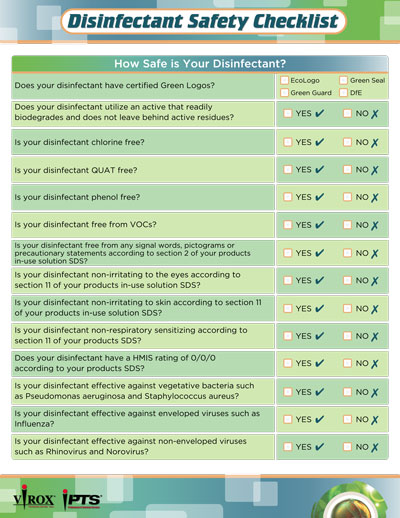 Is it possible to have a disinfectant that is both effective and safe? Do you need to compromise one for the other? The answer is NO! Accelerated Hydrogen Peroxide® (AHP®) based disinfectants are based on chemical synergies. What this means is that instead of adding more chemicals to make our disinfectants more effective against germs, we play with the formula until we get a new synergy. This results in enhanced formulas that offer a faster, and better efficacy without compromising user safety. AHP® is designed to be non-toxic, non-irritating, and non-sensitizing. At the in-use dilution, AHP® is not classified under GHS, has no associated hazard pictograms, and no hazard statements. Furthermore, AHP® does not utilize any ingredients that are carcinogenic, mutagenic, or have reproductive toxicity, giving user's confidence that they won't be harmed by their disinfectant if used according to the label directions.
So why compromise when you don't have to? Accelerated Hydrogen Peroxide® (AHP®) based disinfectants have accomplished the balance between safety and efficacy like no other. I hope this will lead you to evaluate your current disinfectant choice within your facility and review with your team the pros and cons. Download our Safety Checklist to evaluate your disinfectant today!
Insightfully yours,
Olivia Lattimore