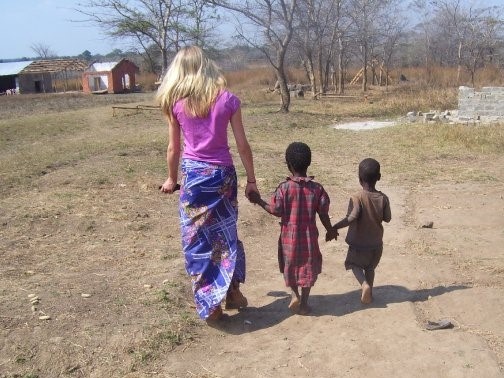 Picture this. A two year old boy faints from not eating in two days. A 12 year old girl is sold by her family to be a child bride just so they can feed the rest of the family for a week. A young child can't attend school because he can't afford shoes. This is what I witnessed first hand in Zambia, Africa 8 years ago. I spent 2 months travelling to a number of different rescue units for orphans affected by AIDS. As you can imagine, my perspective of life back in Canada dramatically changed. The things I so often took for granted or complained about seemed so miniscule compared to the hardships people living in third world countries have to face on a daily basis. It really hit me when I got into a minor motorcycle accident while in Zambia. Being 6 hours away from the nearest medical clinic, I was lucky that I only got a couple bumps and bruises and was not seriously injured in the crash. It was in this moment, that I realized how lucky I truly was to have available healthcare back home. Working in the infection prevention industry for 3 years now, I have also come to realize how lucky we are to have advanced infection prevention knowledge compared to other countries around the world. With endless resources, education, and research we are constantly working towards change to better the health of our patients. There are however, many countries around the world where there is very little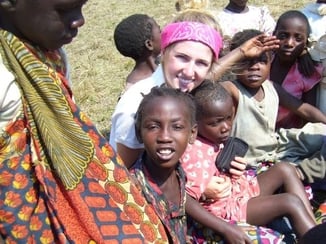 opportunity to learn about infection prevention. This lack of opportunity results in knowledge gaps, illness and death that are completely preventable. Take Ebola for example. Thousands of lives in West Africa were claimed as a result of ineffective infection control measures. A lack of proper PPE, isolation precautions, clean water for hand hygiene, and cleaning and disinfection of environmental surfaces greatly contributed to the spread of Ebola. This spread resulted in a staggering number of healthcare worker Ebola associated deaths. In fact, 10% all Ebola deaths were Healthcare workers. So how did this devastating outbreak finally get contained? Simple. Education. In 2014 there was a massive effort to educate and train healthcare workers to properly handle patients infected with Ebola. But why did thousands of preventable deaths have to happen before effective training and education became available? The obvious answer is that the resources were simply unattainable.
Fortunately, the path is being paved to make infection prevention education more readily accessible. The Infection Control Africa Network, Stellenbosch University (Cape Town), and Webber Training created Teleclass Education Africa to provide basic infection control education to African healthcare workers. It is the ONLY initiative to provide such education. Teleclass Education brings lectures on infection prevention and control topics by the world's top authorities on the subjects to a global healthcare, academic, and regulatory audience. The end goal is to ultimately prevent another crisis such as Ebola before it begins. As a non-for-profit organization, Webber Training is raising funds to support this critical initiative.
At Virox Technologies, we are passionate about providing accessible education to the infection control community. More than 5 years ago Virox introduced a bursary at the bi-annual Infection Control Africa Network Congress conference to sponsor African scientists to present abstracts on infection control projects specifically on the topics of disinfectants and disinfection or sterilization systems. We see the value in the education and information provided by Webber Training and are a proud sponsor of this essential resource. To continue the momentum in Africa we have made a special contribution to Teleclass Education Africa. If you wish to learn more about this important resource for the African healthcare community, or if you wish to make a contribution you can visit their Go Fund Me page. Together we can all make a difference.
Insightfully yours,
Olivia Lattimore